Country Risk Report - Saudi Arabia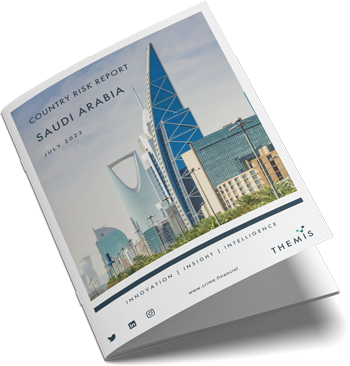 Price: GBP238.80
incl.GBP39.80 VAT
Description
The Kingdom of Saudi Arabia is the biggest country in the Middle East in terms of geographical size and the second largest economy in the region after Turkey.
Saudi Arabia is a country of relatively lower concern in terms of money laundering in comparison to many other jurisdictions in the MENA region. However, some sectors, such as the remittance industry, are more exposed to money laundering than others, and fraud and cybercrime represent concerning growing threats. Other issues include corruption, modern slavery, and the ever-evolving threat of terrorism financing.
This report analyses Saudi Arabia's legal and regulatory approach to financial crime and the nature of financial crime risks that arise from the country's political and economic landscape.
© Copyright 2023 Themis International Services Limited. All rights reserved.
Company Number: 11733141 | VAT Number: GB331815225