Horizon Scanning Report - Correspondent Banking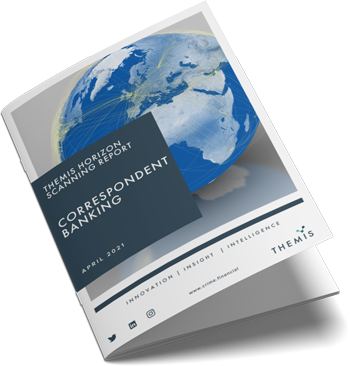 Price: GBP238.80
incl.GBP39.80 VAT
Description
Correspondent banking is the provision of banking services, including cash management, international wire transfers, cheque clearing, payable-through accounts and foreign exchange services, by one bank, often a large, international one, to or for another bank. According to the Financial Action Task Force (FATF), due to the variety of services provided, the level of money laundering and terrorist financing (ML/TF) risks in the sector may vary depending on the specific nature of correspondent banking activities. As a result, banks should take care to consult the appropriate guidance and be aware of any change or update in legal, regulatory and financial crime trends.

This horizon scanning report aims to provide Themis clients and members with an update covering the latest criminal techniques and financial crime threats related to Correspondent Banking, as well as any legal and regulatory updates that could be of relevance. It also sets recommendations and a series of actions to ensure institutions are prepared to face the risks that they are exposed to when operating in the sector.
© Copyright 2023 Themis International Services Limited. All rights reserved.
Company Number: 11733141 | VAT Number: GB331815225