Horizon Scanning Report - Private Banking & Wealth Management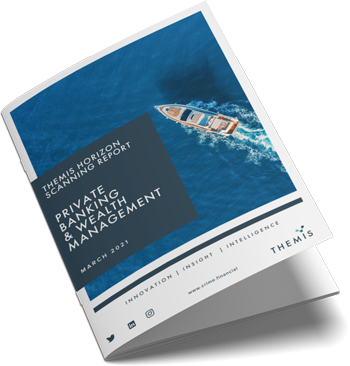 Price: GBP238.80
incl.GBP39.80 VAT
Description
Private banking and wealth management include banking, investment and other financial services provided by banks and financial services firms to high-net-worth individuals with high levels of income or sizable assets and funds. While being among the most profitable segments in global banking, due to the size of the transactions involved, customers' exposure to financial crime risks, and the fact that transactions typically involve several jurisdictions, they also run the risk of being exploited for illicit purposes.
This horizon scanning report aims to provide Themis clients and members with an update covering the latest criminal techniques and financial crime threats related to Private Banking and Wealth Management, as well as any legal and regulatory updates that could be of relevance. It also sets recommendations and a series of actions to ensure institutions are prepared to face the risks that they are exposed to when operating in the sector.
© Copyright 2023 Themis International Services Limited. All rights reserved.
Company Number: 11733141 | VAT Number: GB331815225