The UK yesterday announced 25 new sanctions aimed at curbing the Russian government's access to foreign military equipment, primarily targeting individuals and businesses outside of Russia. Yesterday's sanctions mark the biggest measures ever taken by the UK against military suppliers from third party countries related to the Russian war effort.
Two Turkish companies, Turkik Union and Azu International, are sanctioned for their role in exporting microelectronics, an essential part of Russia's military activity in Ukraine, to Russia. A Dubai based company, Aeromotus Unmanned Aerial Vehicles Trading, is also sanctioned for its role in supplying drones and drone components to Russia. 
Slovakian national Ashot Mkrtychev is sanctioned for his involvement in an attempted arms deal between North Korea and Russia. Swiss national Anselm Oskar Schmucki, pictured on Themis Search below, is also sanctioned for his role in Russia's financial services sector, including his work as Chief of the Moscow office of DuLac Capital Ltd, a Swiss-based asset manager and multi-family office already sanctioned by the US.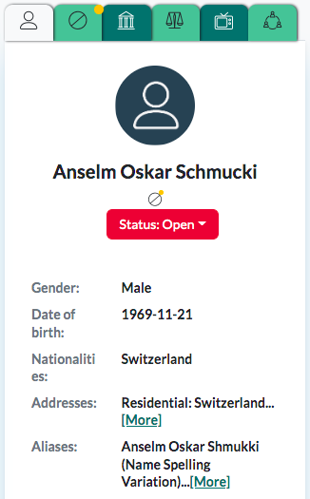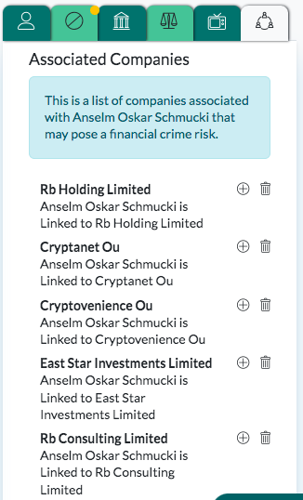 The measures also target Iranian individuals and entities, including the Paravar Pars Company and seven of its executives, which Britain says are involved in the research, development and production of drones for the Islamic Revolutionary Guard Corps (IRGC), and Gomel Radio Plant, which Britain says is linked to the production of military technology in Belarus.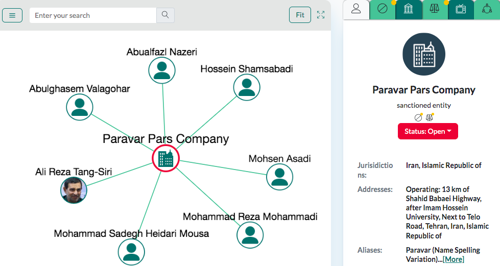 The UK also sanctioned 3 Russian companies operating in the electronics sector for their role in procuring UK-sanctioned western microelectronics that are essential for sustaining Russia's conflict in Ukraine. 
This sanctions package is part of a series of wider actions targeting those critical to supplying and funding Putin's war efforts, including companies helping the Russian military evade sanctions and retain its access to the international market. In total the UK has sanctioned 1,612 individuals and 229 entities under its Russian sanctions regime since the Russian invasion of Ukraine began in March 2022.
To avoid potential penalties or reputational damage, firms must screen for any potential links to sanctioned individuals or companies. Themis Search can help check your clients, investors, suppliers, and third parties to identify if you are conducting business, either directly or indirectly, with sanctioned individuals, companies, or their intermediaries. Our interactive risk maps allow you to investigate to as many degrees of separation as necessary to uncover hidden links. 
Themis Search is updated every 6 hours to include the latest sanctions, incorporating sanctions lists from across the world so your business can screen against sanctions lists and law enforcement sources from over 125 sources world-wide.
For more of our sanctions coverage: