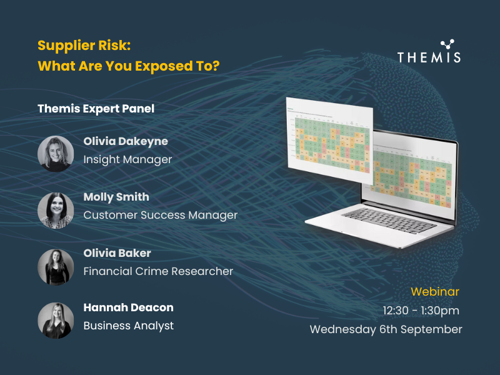 Working with third party suppliers opens you up to many new layers of risk. Each supplier - whether new or existing - comes with its own exposure to financial crime, and with businesses increasingly held to account for the full length of their supply chains, understanding the compliance and reputational risks your suppliers pose is more important than ever.
Join our panel of internal experts as they discuss what happens when businesses fail to recognise and address vulnerabilities in their supplier frameworks and how risk management software can help to simplify the process.  
© Copyright 2023 Themis International Services Limited. All rights reserved.
Company Number: 11733141 | VAT Number: GB331815225