Country Risk Report - Egypt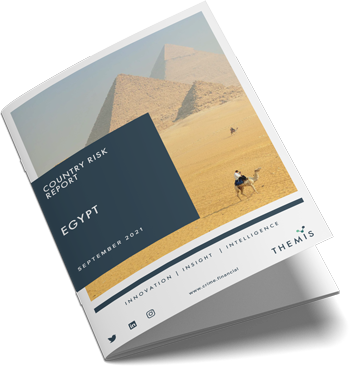 Price: GBP238.80
incl.GBP39.80 VAT
Description
Egypt is the world's 39th largest economy in terms of gross domestic product (GDP) and, although deemed relatively safe according to certain financial crime indicators, continues to grapple with endemic issues such as corruption and financial secrecy.
Furthermore, its largely cash-based economy, significant informal sector, and geographical location as a focal point for international trade in a somewhat unstable region contribute to heightened risks of money laundering. This report examines Egypt's legal and regulatory approach to financial crime and analyses the nature of financial crime threats that arise from the country's political and economic landscape.
© Copyright 2023 Themis International Services Limited. All rights reserved.
Company Number: 11733141 | VAT Number: GB331815225