Country Risk Report - Iraq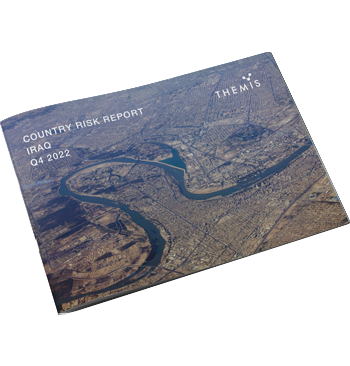 Price: GBP238.80
incl.GBP39.80 VAT
Description
Iraq sits on the fourth-largest oil reserves in the world, driving a substantial portion of the economy. This resource dependency, coupled with frequent conflict, has destabilised the country for decades. This has increased Iraq's exposure to financial crimes including, though not limited to, endemic corruption, bribery, and fraud at all levels.
This jurisdictional risk report provides up-to-date and in-depth analysis of the evolving financial crime threat landscape in Iraq, as well as the current frameworks and mechanisms implemented to mitigate the prevalence and impact of financial crime. It also sets out recommendations to ensure businesses are best prepared to tackle risks when operating in this global and dynamic market.
© Copyright 2023 Themis International Services Limited. All rights reserved.
Company Number: 11733141 | VAT Number: GB331815225