Country Risk Report - Malaysia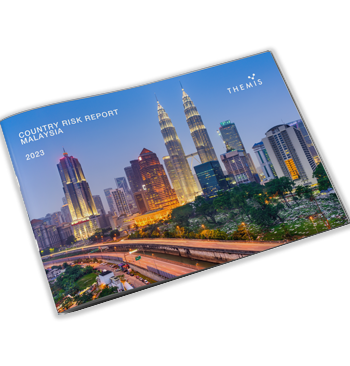 Price: GBP238.80
incl.GBP39.80 VAT
Description
Malaysia, the third-largest economy in Southeast Asia, plays a pivotal role in the region's economic activities due to its strategic geographical location, in turn leaving it vulnerable to financial crime and other forms of organised criminality. Though Malaysia has robust mechanisms to counter financial crime, it still experiences relatively widespread criminal activity, including, though not limited to, corruption in both the public and private sectors, money laundering, and rampant fraud.
This jurisdictional risk report provides up-to-date and in-depth analysis of the evolving financial crime threat landscape in Malaysia, as well as the current frameworks and mechanisms implemented to mitigate the prevalence and impact of financial crime. It also sets out recommendations to ensure businesses are best prepared to tackle risks when operating in this global and dynamic market.
© Copyright 2023 Themis International Services Limited. All rights reserved.
Company Number: 11733141 | VAT Number: GB331815225