We have convened a webinar with a panel of experts to discuss the report's findings and promote discussion about what should be done by businesses in the financial services industry and beyond to protect themselves from Russia-related risk. We are privileged to be joined by the following speakers:
Valeriya Melnichuk - Vice President, Highgate

Henry Williams - Head of Investigations, Themis

Olga Lautman - Senior Fellow, Center for European Policy Analysis and Senior Investigative Researcher, Institute for European Integrity

Stephen Rae - Chair and Publisher, AML Intelligence

Matei Rosca - Reporter and Owner, Reporter.London, ex-Politico and S&P Global Market Intelligence.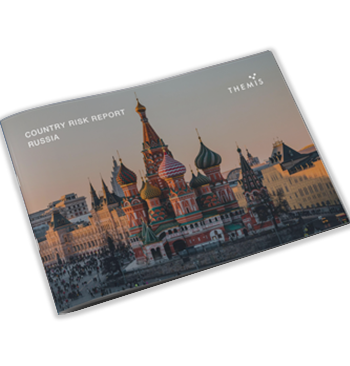 This report, published in June 2023, is the latest in our series of country risk reports which explore the financial crime landscape in a range of jurisdictions.
Our research details the risks that Russia poses to the global financial system, exploring the extent of sanctions evasion, money laundering and predicate offences that originate in the country and impact other economies globally.
Download Report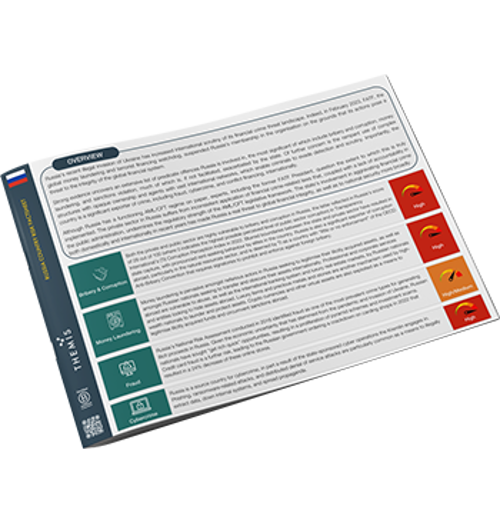 Download a two-page executive summary of the Russia country risk report. This provides an overview of the country's most latent financial crime risks, described in detail in the report.
Download Factsheet
© Copyright 2023 Themis International Services Limited. All rights reserved.
Company Number: 11733141 | VAT Number: GB331815225